Hon. Cody Williams
SOUTH MOUNTAIN PRECINCT | Phone Number: (602) 372-6300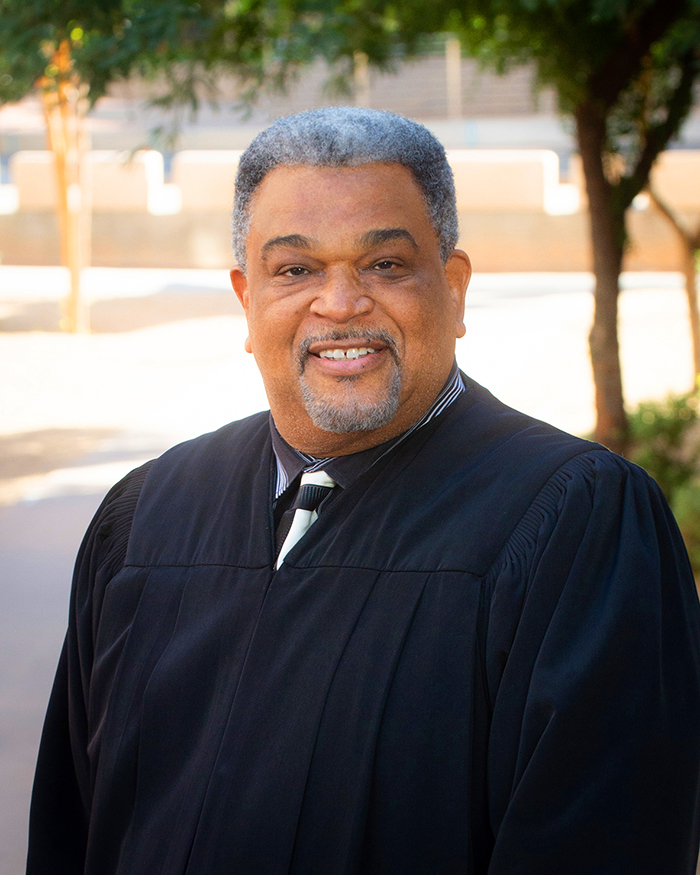 Born and raised in Phoenix, Cody Williams is a graduate of the University of Oklahoma, Arizona State University, and Harvard's John F. Kennedy School of Government. After receiving his degree in Finance, with an Accounting minor, Mr. Williams worked as Stock Broker with Paine Webber, as Commercial & Consumer Loan Officer with MeriBank, in Human Resources with Security Pacific Bank and Intel and as Coordinator of the Minority and Woman owned business program for the City of Phoenix. In the summer of 1993, Mr. Williams resigned from the City of Phoenix employ in order to run for a City Council seat in Phoenix, AZ. He was elected in November and served as a Council member for the eight years from 1994 to 2002, where he represented over 165,000 citizens in the city's 8th District. Before he left the Council, Williams was credited with bringing over $6 billion in new development and resources to the once frowned upon area he grew up in.
After term limits ended his stint as Council member, in March 2002, Mr. Williams took the reins of the Greater Phoenix Black Chamber of Commerce (GPBCC). For nearly five years, Mr. Williams helped grow the Chamber into one of the most recognized and respected business and commerce organizations in the state of Arizona. In 2003, he became the fifth African American inducted into the State of Arizona's Democratic Hall of Fame. In 2004, he was recognized for his dedicated services as a member of the Governor's African American Advisory Council. ASU's Department of Architecture honored him for his vision and revitalization efforts in District 8 and the City of Phoenix. Annually, the Business Journal has recognized him as being one of the Valley's most influential citizens.
On August 20, 2007, Williams was appointed to the position of Maricopa County Justice of the Peace for the South Mountain Justice Court (SMJC). He filled the remaining term of his predecessor, Pamela Gutierrez, who passed away only months into her 3rd elected term. For nearly 12 years Mr. Williams was the only African American Justice in the 26 Justice Courts in Maricopa County. He is now one of three who hold the position Countywide. The SMJC is roughly bounded by South Mountain on the south, the Salt River on the north, 83rd Avenue on the west, and 48th Street on the east. The SMJC handles over 12,000 cases annually in the areas of Civil Suits, Protection Orders, Criminal Misdemeanors, Civil and Criminal Traffic Violations, Eviction Actions, Jury Trials, and Weddings. The SMJC also generates over $1.2 million dollars in collected revenues.
Judge Williams' wife, Chief Jeri Williams, is the highest-ranking African American law enforcement professional in Arizona and the first female Chief of Police hired by the City of Phoenix. He has a daughter, Alanna; a grandson, Griffin; and two sons, Alan and Cody. He has owned his own business since 1993, Alms & Hosanna Consulting (AHC), a marketing research, business development, client representation, and general consulting firm.
Career Highlights
He is currently the longest serving African American Elected Official in AZ.
He has won a total of six City Council and Justice of the Peace elections.
Inducted in 2003 to the State of Arizona's Democratic Hall of Fame.
Honored by ASU for his vision and revitalization efforts.
Has owned his own consulting firm since 1993.