Hon. Anna Huberman
COUNTRY MEADOWS PRECINCT | Phone Number: (602) 372-8000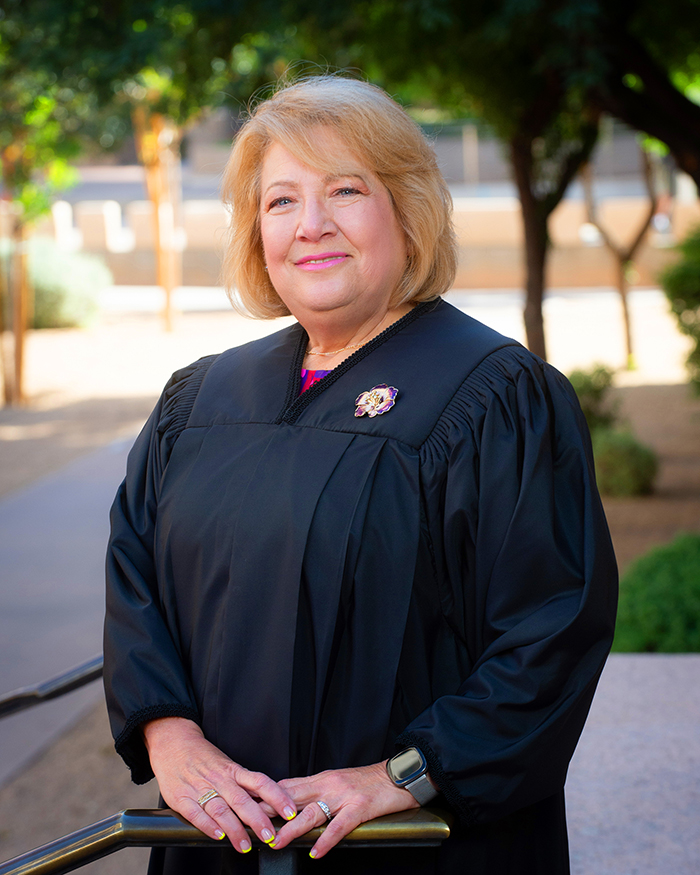 Judge Anna Huberman was born and raised in the Midwest but moved with her parents to Argentina as a teenager where she finished high school and obtained a JD degree from the Universidad de Buenos Aires. As an adult she moved back to the United States with her husband and children.
Her love of language and law came together in a 15 year career as a court interpreter with the Maricopa County Superior Court. Highly regarded in her field, she taught skills classes for the Master's Program in Court Interpretation at the College of Charleston and mentored and trained new interpreters.
In 2012 a new justice court precinct was created in the West Valley. Drawing on her knowledge of the law and language and court experience, Huberman decided to run for the position and won. She was re-elected to her third term in 2020. 
Judge Huberman's peers elected her as the Presiding Judge for the Maricopa County Justice Courts in June, 2021. This role is to provide leadership and direction to all 26 Justices of the Peace, and guide policy and budgetary considerations. She sits on and chairs numerous Justice Court committees and Supreme Court commissions. She also continues to teach. She has presented as faculty in New Judge Orientation, the Judicial Conference, the Justice of the Peace Conference, the ACA Conference, Maricopa County Justice Courts Staff Conference and Judicial Officer trainings. She also serves as a mentor judge.
Judge Huberman remains active in her community, helping on charities and community projects. She is a volunteer interpreter and wish granter with Make-a-Wish Arizona.