What to Know
In the Maricopa County Justice Courts, weddings are a discretionary function rather than a mandatory function of the court. Therefore, a judge will not interrupt or delay any court proceeding in order to perform a marriage ceremony. Weddings are conducted after 5 p.m.
You may call ahead to make an appointment or simply walk into the courthouse. In either case, make sure to arrive well before 4:30 p.m. to ensure you have enough time to clear security and sign in at the court window. Courthouse doors lock at precisely 5 p.m. and no one may enter after that.
All judges perform same-sex and opposite-sex weddings alike. Some judges as listed below can do ceremonies in Spanish. Some judges will also conduct weddings for active military members at no cost during the day. Call first to ask.
The busiest days for weddings tend to be special calendar dates:  Valentine's Day, Halloween, New Year's Eve, and days of numerological significance (2/2/22, 12/31/23, 2/4/24, etc). Plan extra time for arrival, sign-in, and completion of the ceremony on these days.
What to Expect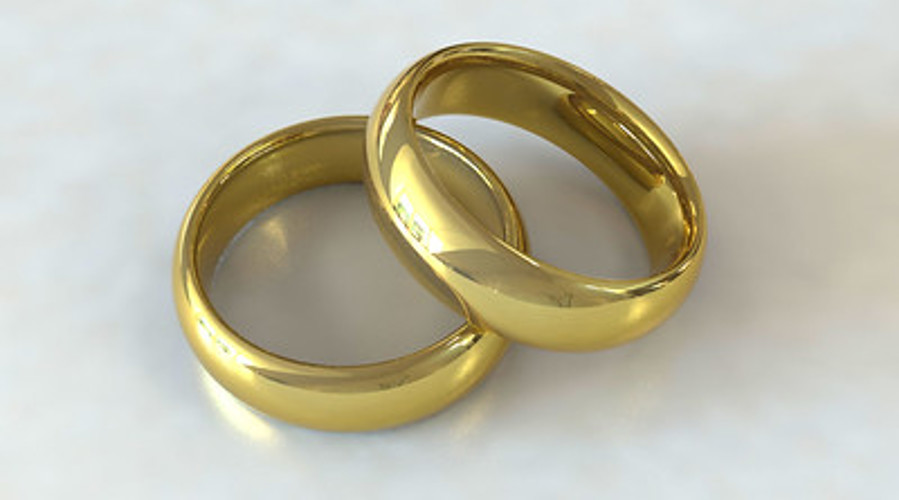 Whether you have an appointment or are a walk-in, check in at the court window so the judge knows you are there. Wait in the lobby or hallway until your name or number is called.
We recognize that weddings are momentous occasions and should be memorialized. Still, you will see signs at each courthouse prohibiting taking photos and video in the building. The judge will likely waive this rule, but you must ask his or her permission first. Even in a courthouse, your wedding is a special day.
This is a civil (legal) ceremony, not a religious one. It will take about 10-15 minutes and will occur in the courtroom. The judge will lead the wedding and ask the couple to say their vows. Upon completion, they and their witnesses will sign the top and bottom of the marriage certificate. The judge will keep the bottom portion and file it with the Clerk of the Court within 30 days as required by law.
The newlyweds walk out married!