Hon. Deborah Begay
MOON VALLEY PRECINCT | Phone Number: (602) 372-7000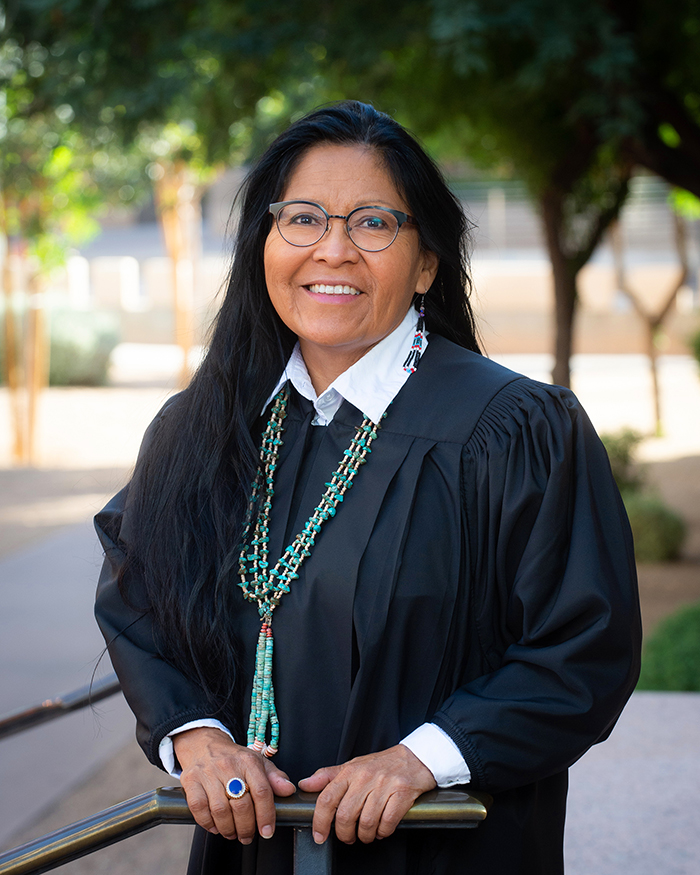 Deborah Ann Begay won her election to the Moon Valley Justice Precinct in November 2020 and was sworn into office January 8th, 2021 as the first ever Native American Justice of the Peace in Maricopa County.
Judge Begay graduated from the University of California at Berkeley and Arizona State University's Sandra Day O'Connor School of Law, with a focus in federal Indian law.
Prior to taking office, Judge Begay worked for the Arizona Department of Education, Policy & Government Relations as a Tribal Policy Specialist. She regularly speaks out on justice issues, including tribal sovereignty, LGBTQ+ inclusive practices in the workplace, and building diverse community partnerships.
Judge Begay is proud of her heritage: born in Lupton, AZ on the Navajo Nation. She is Mexican Clan, born for Towering House Clan. She is Naakai Dine'é, born for Kinyaa'áanii. Her maternal grandfather is Dził Tł'ahnii and her paternal grandfather is Tódích'ii'nii.
She is a U.S. Navy veteran and lives in North Phoenix with her family.