Hon. Donald Watts
MANISTEE PRECINCT | Phone Number: (602) 372-2000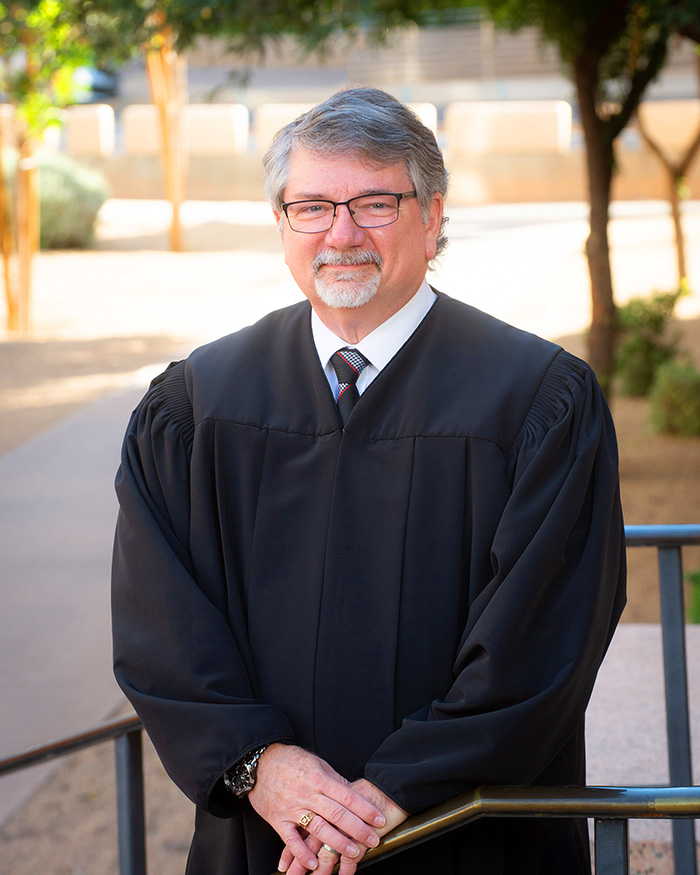 Manistee Justice of the Peace Donald Watts was elected in 2014. His precinct includes parts of Phoenix, Glendale and Peoria. He joined the Bench with over twenty-three years of law enforcement experience. During his career he served as: a patrol officer - swat team member - undercover detective - general detective - silent witness detective - acting supervisor - computer forensic investigator - training officer - instructor - Critical Incident Stress Management (CISM) team member, member neighborhood response unit, and as deputy constable. Judge Watts has received numerous awards from the police department including an award for saving someone's life.
Judge Watts also served in the U.S. Air Force Reserve and The Air National Guard as a law enforcement specialist. Judge Watts served at both Luke Air Force Base and Sky Harbor Air National Guard Base. Judge Watts was honorably discharged as a Sergeant. During his service in the Air National Guard, he received the medal of merit for scholastic achievement.
Judge Watts currently serves as the Regional Presider for the Northwest Regional Court Center, and developed the Justice Courts' Veterans Treatment Court into the model system it is today.