Hon. Ken Cheuvront
ENCANTO PRECINCT | Phone Number: (602) 372-6300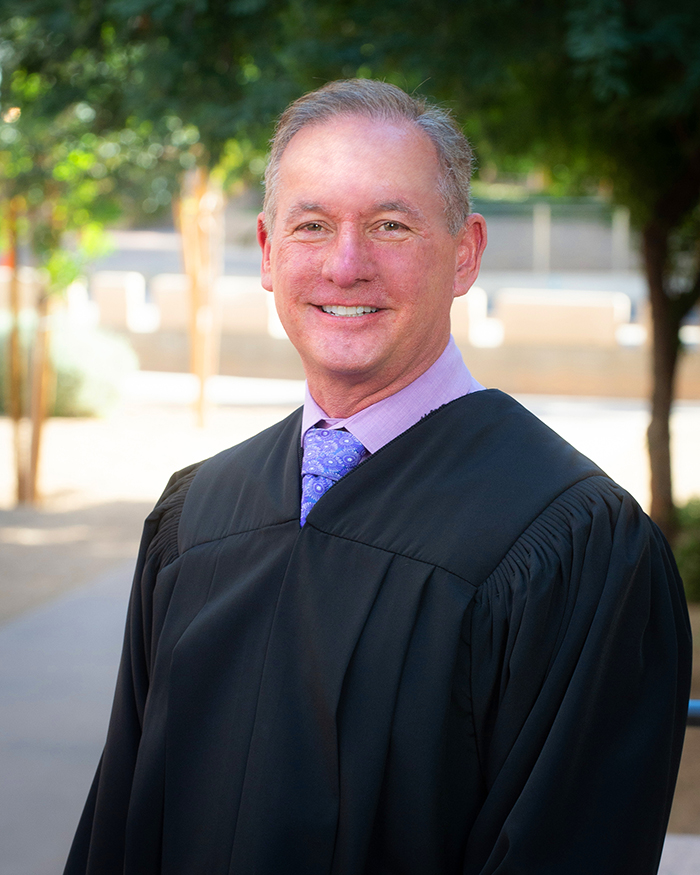 Ken Cheuvront was elected as the Encanto Justice of the Peace in November 2018.  Previously he was a member of the Arizona State Senate and House for 16 years.  During his tenure in the Legislature, he was the Democratic Leader of the House from 2000-2002. He served as ranking Democrat member on the Judiciary committee while in the State Senate.
Judge Cheuvront received a Bachelor's degree in political science from Claremont McKenna College. During his junior year in college, he attended University in Nantes, France.  He received a Rotary Scholarship to study a year of graduate work at the National University in Abidjan, Cote d'Ivoire in West Africa.  He returned to Arizona in 1986 to complete his Master's Degree in International Management at Thunderbird.
During the 1990's he was involved in many international endeavors to expand democracy and build relationships with other young political leaders around the globe.  His travels allowed him to work with government leaders in Europe, Africa and South America expanding the rule of law.
Currently Judge Cheuvront is a member of the Justice Courts' Legislative, Professional Standards, and Technology committees and runs the Downtown/Central division of our Veterans Treatment Court.
Mr. Cheuvront is a third generation Arizona contractor and is the owner Cheuvront Construction and Cheuvront Wine and Cheese restaurant.