Hon. Kyle Jones
NORTH MESA PRECINCT | Phone Number: (602) 372-4900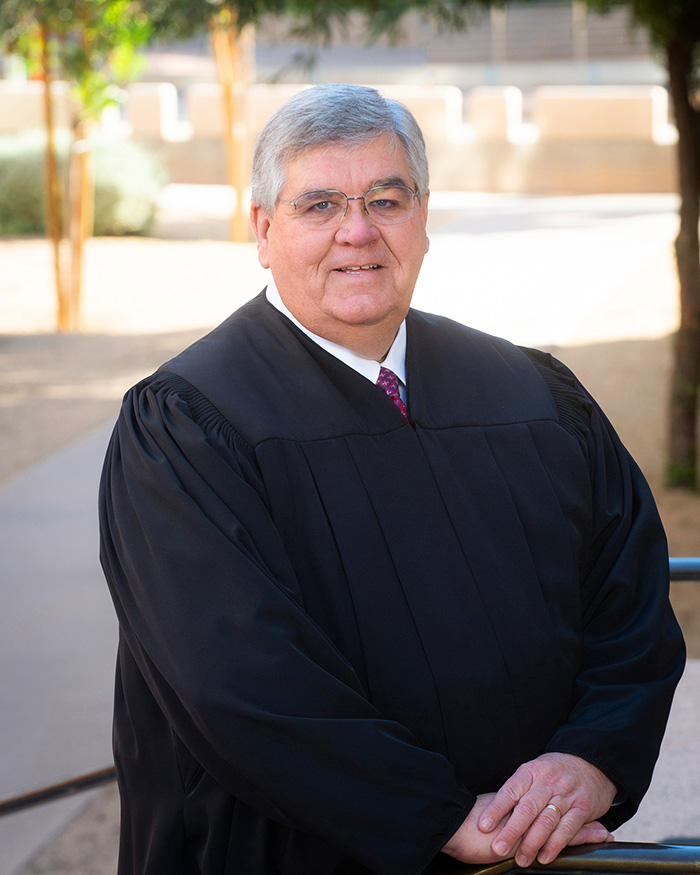 Kyle Jones was appointed as Justice of the Peace to the North Mesa precinct in November, 2019, and is now the elected Judge, continuing his career in public service.
Judge Jones served on the City of Mesa, AZ city council for more than eight years, the last two as Vice-Mayor. During that time, he held leadership roles with the National League of Cities, Metro Light Rail Board of Directors, Mesa United Way and the Mesa Housing Authority Governing Board, to name a few.
After leaving the city, he went to the North Mesa Justice precinct, first as a full-time Justice of the Peace and then as a Judge Pro-Tempore. His 2019 appointment brought him back to the Bench full-time, where he serves on the Technology committee and is among the first to adopt or pilot innovations that help the public.
Judge Jones attended Mesa High School, Mesa Community College, and Arizona State University, and graduated from DeVry Institute of Technology. He and his wife Amy raised five children with most of them making their home in Mesa.