Hon. Michele Reagan
MCDOWELL MOUNTAIN PRECINCT | Phone Number: (602) 372-7000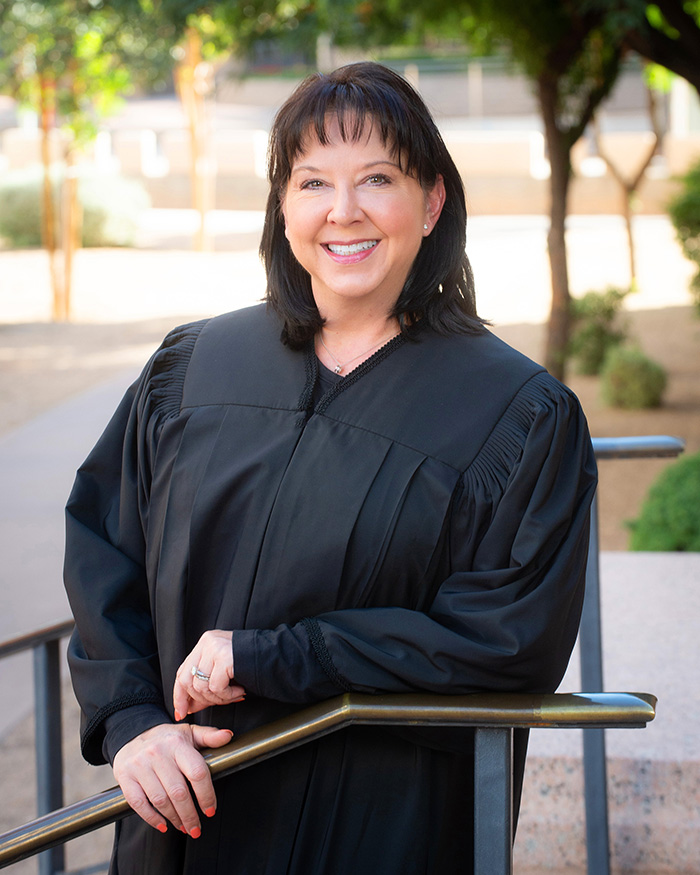 Michele Reagan was appointed as Justice of the Peace to the McDowell Mountain precinct in September, 2019 after many years of public service. She chairs the Justice Courts' Legislative Committee and is a member of the Professional Standards and Policy Committee. She runs the Northeast division of the Maricopa County Justice Courts' Veterans Treatment Court.
Judge Reagan is currently one of only a handful of Arizonans who have served in all 3 branches of state government. She was elected to the Arizona House of Representatives in 2002, serving eight years before successfully running for the Arizona Senate, where she chaired the Economic Development Committee and the Senate Elections Committee. In 2014 Judge Reagan was elected to serve as Arizona's 20th Secretary of State.
Reagan has earned numerous awards including: Small Business Guardian from the National Federation of Independent Business, the Eye of the Eagle award from the Arizona Small Business Association and the Best Legislator in 2008 from the Arizona Capitol Times. Additionally, she was named one of the 50 most Influential Women in Arizona by AZBusiness Magazine in 2013.
Passionate about being involved in community, she has served on the boards of Childhelp USA, Wordly Kids, Scottsdale Foundation for the Handicapped (STARS) and the Scottsdale Leadership advisory board. She succeeds her father, Judge Michael Reagan, who served as the McDowell Mountain Justice of the Peace for 15 years. As a tribute to the work he did, Michele still wears his old robe while on the Bench.
Michele Reagan and her husband, David, currently reside in Scottsdale.