Hon. Tyler Kissell
UNIVERSITY LAKES PRECINCT | Phone Number: (602) 372-3400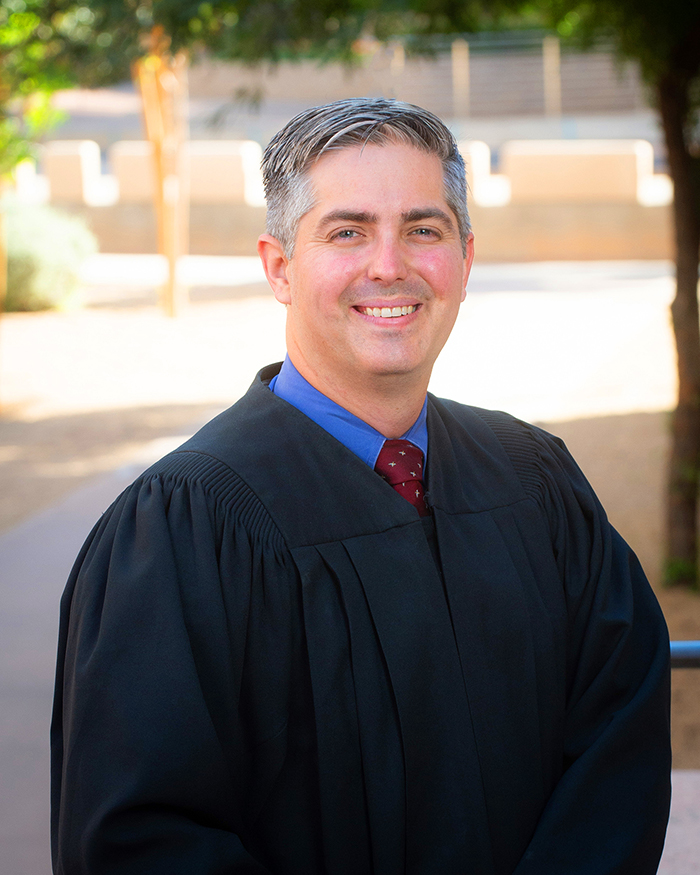 Justice of the Peace Tyler Kissell was elected to the University Lakes Justice Court in 2014.
Growing up in Litchfield Park, he moved to Tempe to attend Arizona State University and receive a degree in Political Science. After graduation, Judge Kissell taught preschool in South Africa as a volunteer, then returned to the U.S. to work as a Securities agent for a mutual fund company in Scottsdale.
He chairs the Judicial Development and Training committee and serves on the Technology and Professional Standards committees for the Maricopa County Justice Courts.
Judge Kissell is an active participant in ensuring citizen access to Fair Justice. He and his wife Anjali live in Tempe.